Karen Jean Wentworth Harvey-Dewey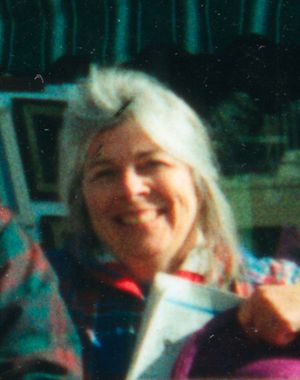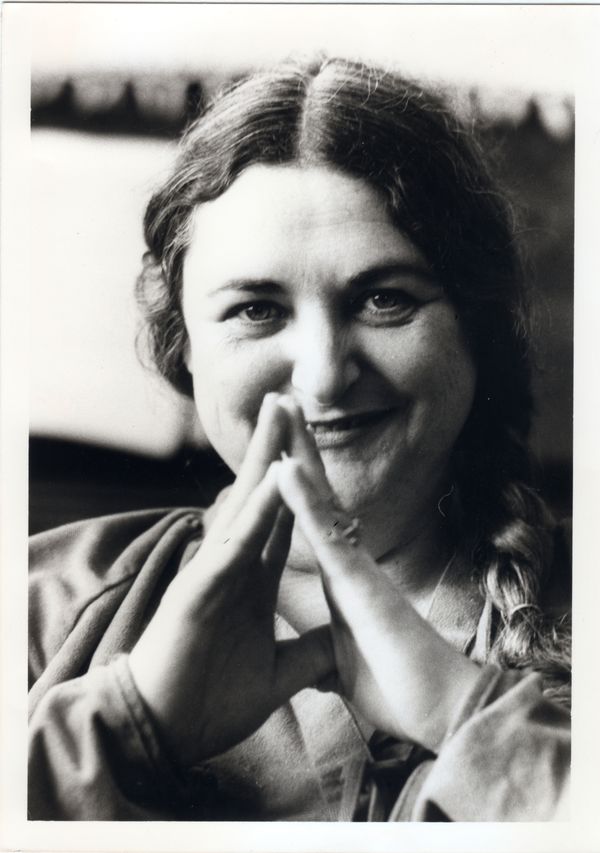 Merle Van Dyke Wolford/Eagle Bear (1931-2007) was a gifted artist, songwriter, and prolific author, storyteller, and psychotherapist. She was a beloved Grandmother and friend to the Earth and her children.  As a friend, mystic-healer, mentor, and workshop speaker/host, Merle was a joyous inspiration to many. Her humor, curiosity and love of nature was cultivated at an early age in the Appalachian Mountains of Kentucky, USA. Merle Wolford was born of Native American Cherokee and Dutch ancestry, her father worked in the mines as company electrician.
     Merle taught Art Therapy classes as a guest instructor at Mt. Mary College, Milwaukee, WI. She was well versed in Tibetan Buddhism, Jungian psychology, myth, and philosophy. Merle championed ecology, and was an advocate for children and future generations. She and Karen became "Witnesses for Non-Violence" and  supporters of Native Treaty Rights for the Ojibwa/People of the Wisconsin, and Great lakes Region. These rights continue to protect the delicate ecosystem of Wisconsin from the ravages of mining to this day.
     As an artist, Merle, illustrated many of her unpublished writings. She exhibited her paintings and sculpture in galleries and museums, earning recognition for her compelling visionary work.  As a writer and born psychic-medium-shaman, Merle left a considerable legacy of  original manuscripts. These writings include poems, songs, stories, art therapy, and "Visions of the Sacred Pipe" : "Communications" with the Great Spirit, the 'Old Ones', and persons, entities, and luminaries from the other side. Pau Pua and the Watering Hole is the first of Merle's magical children's stories to be published.
Karen Harvey-Dewey: I am singer-songwriter/artist/author and environmental peace activist. I was born in Wisconsin, USA within a few hours of the beautiful Great Lakes. My music reaches into personal/global experience with its rhythmic, melodic lines and lyrics. The music is fresh and relevant, spanning the late '70's to the present. It can be humorous, visionary, and polemic, with '60's flavor and bite--but always hopeful. Genres include children's songs, folk, country, folk-rock, and musical theatre (electronic, classical, rock, and ragtime).

My music comes in great measure from my love of nature.  Earthly images are to be found in both lyrics and "sonic-sound-scapes". There are subtle magical "happenings" hidden in some of the songs--unanticipated sound-events from the 'natural world'--- "that's the magic"...I have oftentimes felt guided, (or haunted) by some mysterious force chiming into my art, and recordings:  songbirds, a hatching egg, 'ghost voices', gunfire, drum rolls, even a phantom train" etc., etc.  I play guitar and keyboard, and first recorded out my Wisconsin home studio: Wolford and Harvey Studios/Musart Project LLC.

 In the mid 2000's, I did school story-readings/music tours with Earth Day themes--and gave slide-presentations of my children's book, "Pau Pua and the Watering Hole" (co-authored with M. Wolford).
Bio Update:  In 2016, Michael Dewey and I were married; I moved from WI to the Southwest, (my second place of inspiration). In Texas, we setup "Dewey & Harvey Studios" and there, my script for "Lady of the Rose--a Musical Odyssey" was completed. As of January 2021, its' music and script became ready for market (in part or whole): readings, concert-readings, concerts, licensing & development—for stage performances, and film production. (Inquiries can be addressed to Karen Harvey-Dewey at  k.dewey.5029.dw@gmail.com.
U.S. copyrights have been registered either under my maiden name (Karen J. Wentworth Harvey) and/or under my married name (Karen J. W. Harvey-Dewey). My sculptures, and Apostle Islands photographic water series are registered under the title:"Spirit forms of an Island". Song albums registered include: "Songs for a New Millennium", and "Flambeau Fire--Politically Hot". My musical-fantasy/passion-play is registered as: "Lady of the Rose--a Musical Odyssey" (2007); it is also registered with Writers Guild of America/WGAW (2020 & 2021).
For sure, "Its been a long, long, yet magical journey".
Music & background: I am a self-taught singer-songwriter & folk-guitarist. I performed around the WI Great Lakes region at eco-events/festivals, coffee houses, and political fund-raisers. As a child, I had 3 years of piano lessons. In Jr. high school, I took orchestra and had violin lessons. When my family moved from the city to country, I joined the H.S. chorus
Christmas was a special time with home-spun family entertainment: Mom on the piano, sister Kris on the flute and me on Dad's beautiful hand carved violin. Certainly, I was influenced by my mother and grandmother's, love of music, piano and musical theater; also by my Fathers and Mother's and Grandmother's love of art and nature.
Although I have enjoyed several live musical productions throughout the years, I have had minimal experience in musical theatre. As a kid, I produced a 'hilarious' garage adaptation of "South Pacific".  As a Jr. high school physical education instructor in Illinois, I taught movement exploration and modern dance, and sponsored two modern dance community performances. My students and I also enjoyed school bus trips to Chicago's theaters.
Music & Memberships: I have a membership with ASCAP. In 2020 I became a member of MusicalWriters.com, TheaterMakers.com and CreateTheatre.com to better familiarize myself with the theater scene—and to polish my skills, and facilitate the completion of my musical.
Travel: The USA, Ecuador, the Galapagos Islands, Yucatan Peninsula, and Spain.
The Wolford & Harvey Studio Story
The Wolford & Harvey Studio Story
After two marriages, completing B.S. degrees in physical education, biology and art, I collaborated with my dear friend Merle Wolford to renovate an old farm outside of Ripon  Wisconsin.  We set up studios for painting/music/ceramics & sculpture.  In 1999 Wolford & Harvey Studios and white wolf-dog, Oslo, moved to a small high desert community in Arizona, near the Cochise Stronghold of the Dragoon Mountains. We relocated back to Wisconsin shortly after 9-Eleven.

Environmental/social-justice activism and adventures in travel informed both Karen and Merle's work--their explorations of Lake Superior's Apostle Islands, Spain, and Mexico, and the Southwest were especially influential. In Spain, we followed the trail of the Great Master artists, and witnessed various 'tributes' to the Virgin Mary & 'Black Madonna'. In 2007 Merle passed on to the spirit world, leaving a legacy of her art, writings and love of humanity & Earth.

Karen began developing the Musart Project in 2011; it features her and Merle's writings, art, photography and music. Karen continues working toward the Musart Project dream, including the production of her long-time-coming musical theater work: "Lady of the Rose--a Musical Odyssey". The musical 'opus' has had Merle Wolford's gracious support and input. It was written for "the times", with the idea that performances be used in support of ecology, education, and community. It is hoped that "Lady of the Rose" is also used as public platform---for the sharing of information, ideas and the arts---a springboard for the promotion of a more safe, beautiful, and sustainable future.

Currently, Karen Harvey-Dewey is offering "Lady of the Rose--a Musical Odyssey" along with several other songs for license to artists, musicians, bands, schools, churches and theater departments, and film makers---for performance/recording &/or development (in part of full). Together, the "Lady of the Rose" script and music offer rich exciting experiences for learning and performance. There are extraordinary fundraising potentials as well.

Any person, group, organization, or theatre, producer/director interested in using or developing the music or musical (in whole or part) may contact Karen  at:  k.dewey.5029.dw@gmail.com
 
A substantial portion of the proceeds from Karen's music, 'Lady of the Rose' performances, and any future affiliate green & wellness product sales will go towards the support of charitable humanitarian causes as per the Musart Project mission.